In Australia, they came first for the terrorists… or, why don't Australians care about rights?
In Australia, they came first for the terrorists… or, why don't Australians care about rights?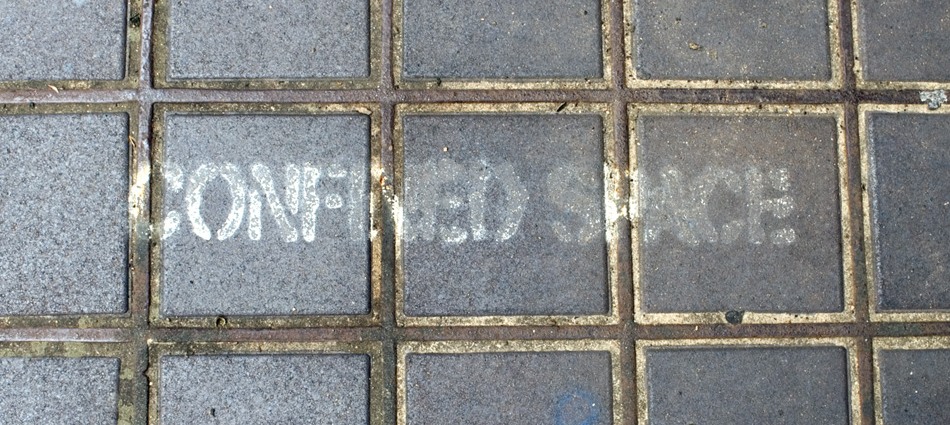 Somehow it doesn't quite have the same ring, but the sentiment behind the famous poem by Pastor Martin Niemöller (with apologies go to the deceased Pastor) about effects of the rise of Nazism in Germany on their political opponents and societal enemies appears to be driving criticism of enhanced police powers in parts of Australia.
The suggestion is that the progression in infringement of rights starting with suspected terrorists, followed by allegedly corrupt public officials, allegedly corrupt trade unionists, and now sought to be applied to organized crime (principally outlaw motorcycle gangs) is an ever-thickening wedge of which all right-minded Australians should be afraid. Here's a couple of example from Australian bloggers.
Dave Stanford is pretty measured in his call for 'ordinary Australians [to] examine government policy proposal with a critical eye and with thought to the potential consequences of such policy responses.'
The blogger known to me only as 'Oz' reported, and appears to agree with:
'A related criticism, raised by the Greens, the Law Society of NSW and the NSW Council of Civil Liberties is that there's nothing in the legislation stopping any cultural, social or political organisation being proscribed as illegal and thus banning members from associating.'
He (see Comments below for gender-confirmation) goes on to cite Jack the Insider's 'frustration at "how quickly Australians meekly acquiesce to the loss of these freedoms"', agreeing that 'We are pretty meek.' In comments on the relevant article on his blog, Jack the Insider says 'I know the thin end of the wedge arguments can be a bit tedious but…' Quite.
Meanwhile, perhaps the most strident 'who's next' line of argument I've seen comes from Nathan Hondros of the Western Patriot, who on the 19th of June wrote:
'Don't believe the lie that this is just about "bikies". It is not. These laws will affect every one of us in ways it impossible to predict. It will give powers to the State that belong to regimes like North Korea, Burma or Iran. This legislation would be impossible in any nation with codified protection of human rights, such as the United States, or even the Hellenic Republic.'
I agree that many of the provisions of the respective regimes are authoritarian, but what all of these critics fail to do is come up with any vaguely reasonable suggestion as to which Australians other than alleged criminals will be affected by the infringement of asserted common law rights, some of which really have only ever arguably existed in Australia to begin with. Are they afraid of religious or political persecution? These seem to be the most obvious potential abuses, yet these four commentators at least are not so specific.
Basing a pro-rights argument on the defence of the rights of those that are widely accepted to be engaged in pretty nefarious activities, in my view, diminishes the weight of the argument of rights advocates. We end up with the somewhat twisted outcome of alleged organized crime figures as some of the strongest advocates of the introduction of a Bill of Rights. Does that really advance the cause?
Don't get me wrong: I like human rights, I wish we had them. We don't, and if you want to know why I'll try to explain it in future posts. I think they're vitally important, in desperate need of promotion and defence and in all other respects worth fighting for.
I'm just not convinced that human rights have ever innately existed. Given what we know about the ways that human beings have treated one another over thousands of years, including on the basis of religious strictures from which these rights supposedly derive, I find it much more credible to suggest that the majority of humanity finally found a means by which to express their exhaustion at – to appropriate a phrase – man's humanity to man. The elucidation of human rights in the 20th century, then, is not a declaration of rights inherent to humanity but a declaration of the intent of many people to demand them.
Maybe that's a bit of a dark view, but it's important to recognize the implications of it for how we argue for rights in Australia and the world more generally in the 21st century. If rights are inherent to humanity, as many argue, then aberrant conduct that infringes these rights can be described as inhuman. We can dismiss that conduct as deviating from standards that are universally accepted. The outrage, so the argument goes, is that a person or people would consciously choose to act contrary to these universally accepted norms.
That's a fair bit easier to argue than the proposition I'm advancing, because it constructs human rights observance as the norm. My view is that part of the reason we see rights infringed so regularly is that we still haven't won the argument that these rights are universal, we haven't convinced a sufficiently large number of people that we should all abide by these still-new, historically speaking, rights. If this is indeed the more accurate analysis of rights in Australia, then what we should be arguing about is whether or not law-abiding citizens should enjoy rights that do not now exist, rather than whether or not alleged criminals should be protected from the infringement of rights that do now exist.
This analysis leads to a number of sets of questions that I'll look at in later posts, such as:
If we don't have rights as such, what types of protections do we nonetheless enjoy in practice? If we already have these protections, how strong are they and do we need them to be augmented by rights?
Where we do not have other forms of protections on matters which might be protected by rights, do we really need protection? What is the real danger or threat posed in regard to these matters?
Ultimately, can a scheme of rights really protect individuals from their infringement by the modern state?
Are rights considered differently from the perspectives of adherents to parliamentary sovereignty and popular sovereignty respectively? What are the implications of these differences on the debate over whether we should adopt a legislative or constitutional Bill of Rights?
More on these questions and others in future posts.