Of pimps, prostitutes, dealers and freedom
Of pimps, prostitutes, dealers and freedom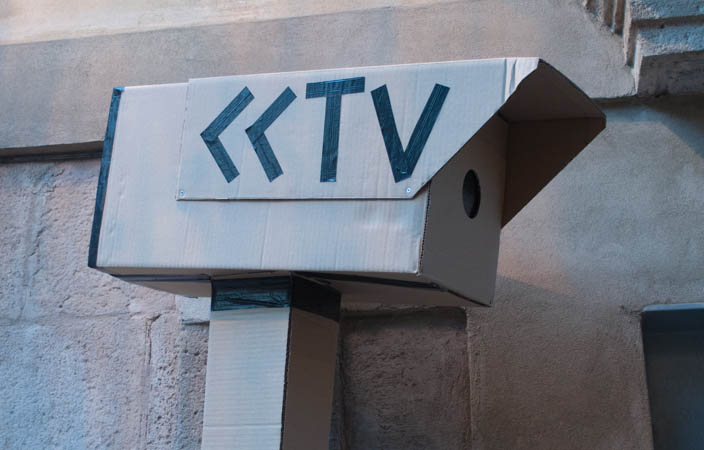 In an earlier post I briefly discussed the issue of civil rights in Australia, particularly as to how we justify infringing rights in order to deal with specific segments of society. It's a distinctly worrying trend, but when the decision of the Western Australian government to grant police the power to stop and search citizens without reasonable suspicion of wrongdoing is cast in terms of 'cleaning-up the streets' to the benefit of 'decent families', as opposed to violent thugs, it's pretty hard to say 'Hang on a minute' without being accused of being with the terrorists.
But… hang on a minute.
The trend in Western Australia, and Australia generally, should be alarming its citizens. This isn't just about physical intervention by police forces, but an active campaign of intimidation designed to inculcate a compliant population.
And it appears to be working.
As of 2004 Perth was home to the largest single closed-circuit television surveillance system in Australia. CCTV isn't about catching crooks; its advocates argue that it is meant to act as a deterrent to crime. Much could be written about the value of deterrents in criminology, but let's skip that for now. In this instance, deterrence can only mean one thing: intimidation. CCTV exists to intimidate citizens into obeying the law. As does the newly increased use of sniffer dogs in police patrols through the city.
But which laws?
It's all very well to say that many of the current laws are beneficial, serve to reduce violence and theft and so on. There are some laws, though, that really only serve to modulate society. Laws about littering or spitting, skateboarding or busking. Intimidatory surveillance is intended to promote fear of prosecution for all unlawful activity regardless of the social merits of the laws that may be broken, laws the passage of which is frequently the result of political maneuvering that may diminish or devalue the interests of minority communities of interest. When we introduce systems of intimidation they serve to enforce a societal rigidity, which arguably makes people more compliant and willing to accept subsequent, more interventionist laws.
Like stop and search powers, for example. The Western Australian government has introduced legislation which would enable police officers to stop and search any citizen without the need to rely on a reasonable suspicion of wrongdoing. I guess it's good that laws which increased the penalties for assaulting a public officer were passed before these new laws: readers can judge for themselves how likely it is that levels of violence against police will increase as a result of being physically searched for no apparent reason other than that an officer doesn't like the cut of a person's jib.
These powers are not, as some might suggest, the thin edge of the wedge. Western Australia's legislators have hammered the thing in a good couple of centimetres already.
The problem remains, however, that the people that such laws are intended to be used against are actually bad people. I know there's a whole bunch of romanticism in Australia associated with some criminal organizations, and I also know that drug laws in Australia are not sufficiently effectively enforced (if they ever could be) and so there are people ('entrepreneurs'?) who are essentially just taking advantage of those circumstances. But let's not forget that there's a very high degree of human misery involved in the trade in which these groups so violently peddle.
It makes a bit of a mockery of concern for civil rights that the most ardent advocates for their preservation have such obvious and unabashed links with these interests. And if the only other voices raised against this progression towards ever increased surveillance and intervention are lawyers whose income largely comes from defending crooks, it's going to continue to be pretty hard for the trend to be slowed, let alone halted or reversed.
Who from the not-tainted-by-association could or would take a stand on these issues? Until our parliamentarians hear it from the socially pure, it is virtually inevitable that future legislation will become increasingly harsh. If the current advocates, let's be generous and call them 'rights campaigners', really want to make an impact, they need to start broadening the base of supporters of and advocates for their cause.